Forest Dreamers
Programs offered for children age 4 – 6. Rooted in the European Forest Kindergarten model, Irvine's Forest Dreamers program offers children a rare opportunity for an entirely outdoor learning experience. Wild nature play spanning 210 acres takes place in the forest, meadows and wetlands over a 13-week fall and/or spring semester.
Children roam Irvine's vast wild habitats making their own special connections to the earth. We explore ponds and streams, play in the meadow, climb trees, examine leafy treetops and discover the amazing flora and fauna found here. We experience nature in all kinds of weather, with a campfire at our side if we need to keep warm. Children develop deep respect for the natural world as they grow to love and trust one another during weekly adventures.
Review our 2019/2020 Forest Dreamers Brochure for full descriptions.
Earth Friends
Programs offered for children age 5 – 14. The Earth Friends home school program is designed to connect children with nature. We promote respect for nature and each other through a nurturing, student-centered environment. Hikes, live animal encounters and open-ended wild nature play are integral to our learning each day.
Unique class options invite a tailored approach to home school studies. Courses may be taken separately or as a suite. At the culmination of each semester, your child will have documentation for his/her home school portfolio.
Review our 2019/2020 Earth Friends Brochure for full descriptions.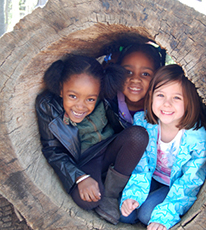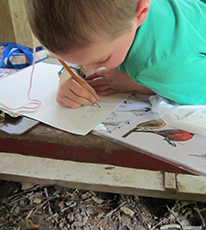 REGISTRATION
For questions or assistance enrolling your child, contact Beth Savitz
Homeschool Programs
There is no better classroom than the outdoors. Irvine offers 11 different field trips that provide students of all ages meaningful outdoor experiences. In addition to those field trip topics, home school groups can work with Irvine to arrange programs tailored to their science curriculum. Learn more from our field trip programs page.