SUMMER NATURE CAMP
Summer Nature Camp offers children an excellent opportunity to learn about nature in Maryland by exploring and playing in 211 acres of woodlands, meadows, wetlands and streams at Irvine. We get up, get active, and get outdoors daily! No two sessions at Summer Nature Camp are alike! Irvine Summer Nature Camp 2021 will run from July 12-August 20, 2021. Our ages for camp are 3-12 with a NEW Counselor in Training program for ages 13-17. We hope to see you this summer at Irvine.
CAMP HIGHLIGHTS
• Weeklong day camps from July 12 – August 20.
• Camper Day is either from 9 a.m. to 12 p.m. or 9 a.m. to 4 p.m. depending on age level.
• Camps are designed by professional educators and experienced naturalists with your child's enjoyment and safety in mind.
• Every camp features animal encounters and outdoor exploration.
• Each camper will receive a Summer Nature Camp T-shirt.
• Small group sizes (camper to staff ratio of 10:1) to allow for social distancing, hands-on learning and a great bonding experience.
• Summer Nature Camp is a Maryland State-Certified Youth Camp.
• We strive to give you the greatest value a summer day camp can offer.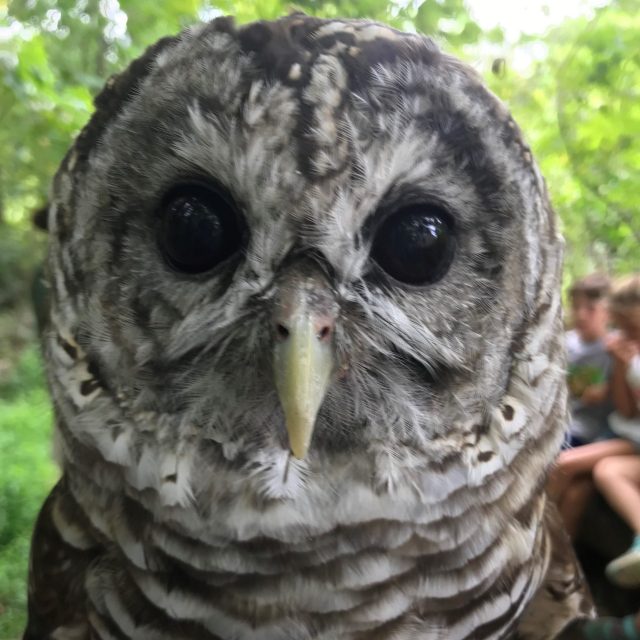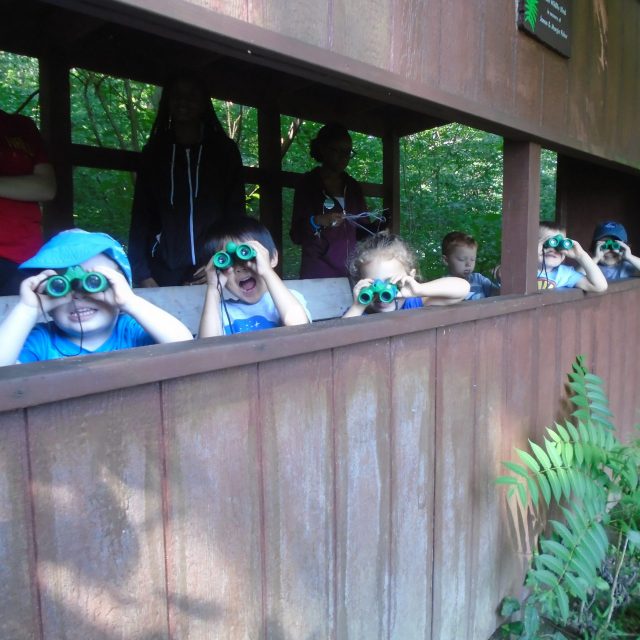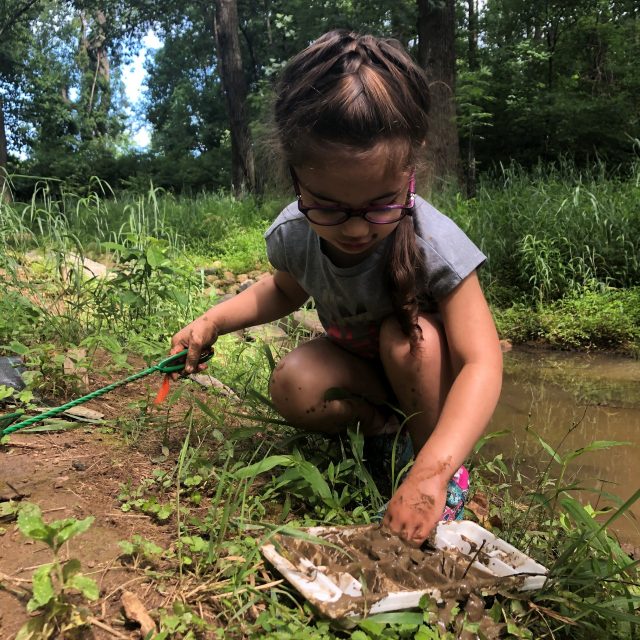 Frequently Asked Questions
How much does a week of camp cost? Does my child need to attend the whole summer?
Prices vary by age; in general, camps for older age groups cost somewhat more. Our camp sessions are all one-week long; while there is no discount for signing up for multiple weeks of Summer Nature Camp, many families do. Please refer to the camp brochure for the full listing of camp dates, themes, and prices.
How many campers are in each camp group?
Each camp group contains a maximum of 16 children.
Will my child have to wear a mask at camp?
When indoors, all camp staff and campers will wear masks even when social distanced.
When outdoors, camp staff and campers (whether fully vaccinated or not) do not have to wear a mask UNLESS campers and camp staff are in a crowded outdoor setting or are taking part in an activity that involves sustained close contact with other people.
At any time, any camper or camp staff member can choose to wear a mask. Irvine is supportive of any camper or staff member who chooses to wear a mask while at summer nature camp.
Are there Covid-19 safety protocols in place to keep my child safe?
There are multiple Covid-19 protocols in place for the safety of our campers and staff. These include, but are not limited to, wearing face mask coverings when needed, daily health screenings before each camp day, and social distancing, both between and within camp groups as needed.
Is there 'Before Care' or 'After Care' this summer?
Due to Covid-19 restrictions, Irvine is only able to offer Before Care starting at 8:15am for campers each session. After Care has been discontinued for this year, as it would necessitate mixing campers from different camp groups. However, all of our full-day camps will run a half-hour later into the afternoon than in previous summers, to allow for more convenient pick-up times.
What can I expect my camper to do while at Irvine Summer Nature Camp?
Regardless of the specific camp theme, each camper will have a fun-filled day of outdoor exploration, games, activities, and animal interactions. We spend as much time outside as possible, combining structured learning with free nature play.
Are there any discounts to attend Irvine Summer Nature Camp?
If you become a Member of Irvine, at the Pacesetter level or above, you will receive a discount on our Summer Nature Camp, as well as free admission to our property and discounts on most of our other education programs for a year. Please visit https://www.explorenature.org/membership/ to learn more.
What Families Are Saying
My daughter just finished two weeks of camp at Irvine and is already talking about next year! She loved it even more than I imagined. From hikes, to crafts, meeting new creatures, and playing in the rain, it was hands down the best camp experience. Thank you Irvine staff for a fantastic experience!
Emily Herstein, Summer Nature Camp Parent
Sign Up for Updates
Get the latest from Irvine Nature Center
Learn More About Family Programs
Irvine's Weekend Programs For Families
Book Your Child's Birthday Party At Irvine