Support our mission
Become a Member of Irvine
JOIN NOW & SAVE
An Irvine membership is your passport to amazing nature experiences on Irvine's 211-acre property including: 8 miles of walking trails with 66 acres of restored wetlands and amazing views of the Caves Valley, a raptor aviary, a Native American Education site, Woodland Garden, and distinctive Outdoor Classroom.
Membership at Irvine includes free admission year-round.
Memberships extend to all members of your household.
Program discounts and other benefits listed at each level.
Join or renew at the level of your choice:
Hover over each animal image to discover the benefits of membership.
All members are invited to exclusive access:
After Hours at Irvine – held the first Thursday evening of the month, March – September.
Sunrise Sundays – held the first Sunday of the month. Gate opens 30 minutes before sunrise.
Early Bird Wednesdays – held weekly April – October.
Questions? Contact Emily Macenko at 443-738-9227 or MacenkoE@ExploreNature.org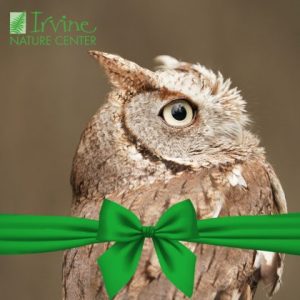 GIVE THE GIFT OF MEMBERSHIP
SELECT THE MEMBERSHIP LEVEL BELOW TO COMPLETE YOUR PURCHASE INCLUDING A SPECIAL MESSAGE FOR THE GIFT RECIPIENT.
"My friend and I took our preschool age kids we were literally the only people there one of the days we visited. Honestly, the kids and we absolutely loved the chance simply to be in pristine nature whose features vary so much from forest to open meadow to wetlands. Stopping for snacks in the gazebo, then spotting and studying a toad on the trail were huge bonuses. The various bridges were huge pleasers. The staff that greeted us upon entering were incredibly cheerful and energetic. Great way to enter Irvine." -Irvine Member