Join Us for a Hike
Families Exploring Responsibly with Naturalists
If you're like most of us, you're itching to get back outside after sheltering at home.
Now that we have been able to reopen our trails, we're thrilled to welcome visitors back to our property, but it'll be awhile before we can resume programming with large public programs. What we can do, however, is offer some of our favorite programming to families who are eager to have a shared learning experience in the great outdoors. These programs will allow you to join an experienced Naturalist as we discover nature together.
Want to book one of the education programs listed below? Contact Emily Ludy at 443-738-9237 or LudyE@ExploreNature.org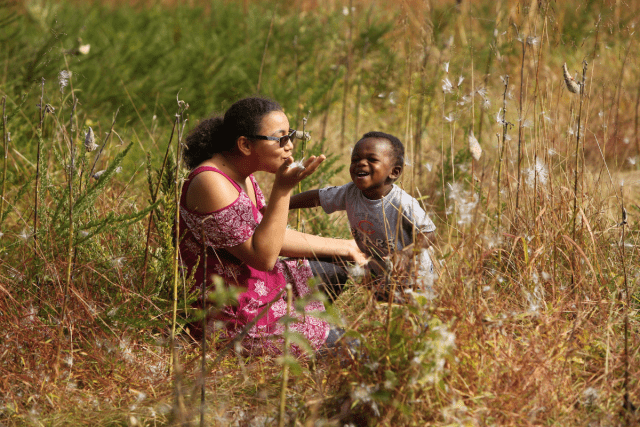 1. GUIDED NATURE HIKES
We offer five specific theme hikes, each with a particular destination or goal in mind. Options are:
Winter's Wild Birds –There are fewer avian species in Maryland this time of year, but in some respects they're easier to find. Explore Irvine's trails to become familiar with many of our year-round resident species and learn where to search for those winter specialties during this unusual 'irruption year.' Stops at our feeding-station blinds, edge habitats, and sunflower field should be productive during this season.
Sensational Seasons – Crunching leaves and crisp air? Fragrant flowers and buzzing bees? Which seasons are these? Join us for a walk through the forests and meadows at Irvine as we use our 5 senses to determine the current season.
Back to Basics – Take a step back in time by exploring Irvine's Native American site. Learn how pre-colonial Native Americans used local natural resources to thrive as a community. Learn about tools, clothing, foods, living structures, fire-making methods, and more.
Creature Features – See some of our live animal ambassadors up close and then explore the surrounding habitats they can call home. Learn how each animal has adapted to survive in a particular habitat and what happens when humans interfere.
Each Guided Nature Hike is tailored to your timeframe. One hour and Hour-and-a-half hikes are available. Hikes begin at 10am or 1pm. Rates are as follows: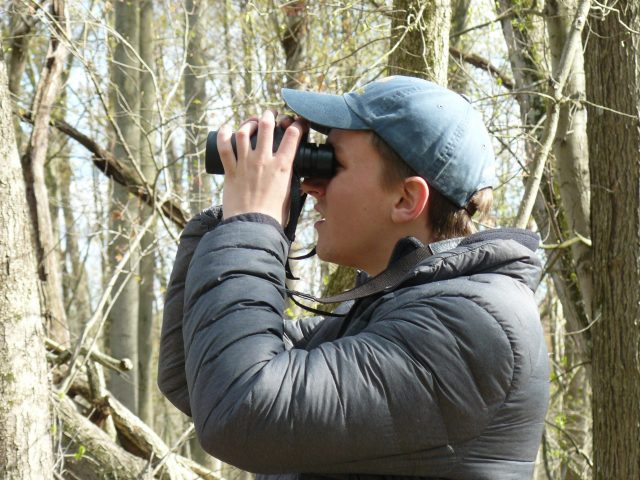 Guided NATURE HIKE with a Naturalist

1 Hour Hike
1.5 Hour Hike
Price (per Person)
$10
$15
*Admission fees still apply*     

**Nature Navigators receive free admission**
2. FAMILY CAMP-OUT NIGHT (Self-Led)
Longing to sleep out under the stars, but worried about the lack of social distancing found in most parks and campgrounds? Ever thought about camping in the wilds of the Caves Valley—where you can hear frogs and owls at night? Irvine's 'leave no trace' campsite has all the basics you need, with drive-in access, portable restrooms on site, even a pavilion nearby in case of rain showers. This is a wonderful back-to-basics bonding experience for the whole family. And at only $10 per person, it's a real bargain. Check your calendar and reserve the site for an evening the whole family will remember.
3. FAMILY ACTIVITIES & ADD-ONS
Already coming to Irvine for a Guided Nature Hike and want to take full advantage of your family's nature-immersion?
These Add-Ons last a half an hour (Level 1) or an hour (Level 2) and are also available on a Stand-Alone basis anytime you visit Irvine. (But please ALWAYS reserve ahead of time.) Admission fees still apply. Nature Navigators receive free admission. 
FAMILY ACTIVITIES AND HIKING/CAMPING ADD-ONS

Level 1 (30 min.) = $5 Per Person
Level 2 (60 min.) = $10 Per Person
1. Animal Presentation

(2-3 animals)

1. Animal Presentation

(5-6 animals)

2. Aviary 'Behind the Scenes' Tour
2. Campfire & S'mores
3. Geocaching Hike
3. Meadow Sweep Netting
4. Tech Intro. to iNaturalist & eBird
4. Stream Searching
Camping Fees are as follows:
Family CAMPING NIGHT (at 'The Barn' Campsite)

Event
Price
10% Discount
20% Discount
Site Rental
$10 per person
$9/person
$8/person
Sign Up for Updates
Get the latest from Irvine Nature Center
Learn More About Irvine's Mission