Irvine Summer 2020:
Families Exploring Responsibly with Naturalists
If you're like most of us, you're itching to get back outside after sheltering at home.
Now that we have been able to reopen our trails, we're thrilled to welcome visitors back to our property, but it'll be awhile before we can resume programming with large public programs. What we can do, however, is offer some of our favorite programming to families who are eager to have a shared learning experience in the great outdoors. These programs will allow you to join an experienced Naturalist as we discover nature together.
Want to book one of the education programs listed below? Contact Emily Ludy at 443-738-9237 or LudyE@ExploreNature.org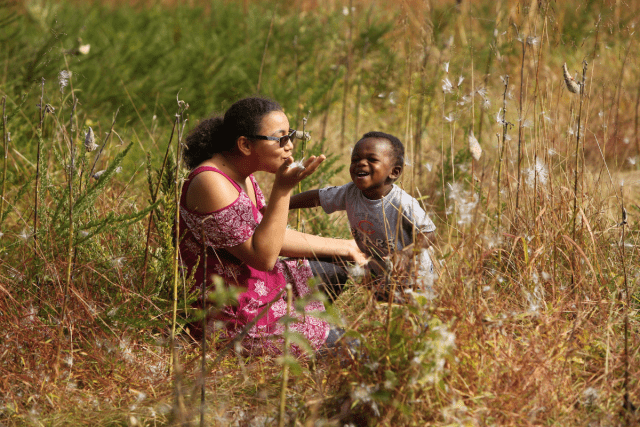 1. GUIDED NATURE HIKES
We offer four specific theme hikes, each with a particular destination or goal in mind. Options are:
Whimsical Wigwams – Hike to our Native American site on Bauer Preserve. Experience what life was like in the eastern woodlands 1000 years ago. Learn about fire-making and hunting with primitive weapons. Try playing a few Native American games, like Flinch, Corncob Darts, and Saddle Bags. Get a taste of Native American storytelling.
Summer Songbird Search* – Explore our property to view and hear the dozens of species which nest at Irvine. Learn basic field identification skills and the importance of considering habitat needs, by comparing avian communities of the forest with those in the meadows. View an active nest box or check who's visiting our feeders. See our animal ambassadors in the new Aviary. *mornings or evenings recommended; binoculars available
Unearthing the Woodland Garden – View our Native Wildflower Garden through the eyes of an ecologist by learning about the interdependence of the various plant and animal species that call the shady forest floor home. Search for insects and amphibians who live among the leaf litter. Learn about plant species you may want to add to your own garden. Tour our unique native Butterfly House.
Wetland Wonders – Explore Irvine's recently restored wetlands, which are abundant with life. Learn why aquatic habitats such as these contain some of our most critical ecosystems. Test water quality and compare the biodiversity you find in our streams with that of our ponds. Learn about the important role each type of wetland plays in the overall health of the Chesapeake Bay watershed.
Each Guided Nature Hike will be about an hour and 45 minutes in length. Rates are as follows:
NOTE: If your family would prefer to have a less-structured hike, with a route of your choosing, but would like to be accompanied by a Naturalist, who can identify findings and answer questions along the way, please contact us for our full two-hour 'Guided Exploration' – See pricing in chart.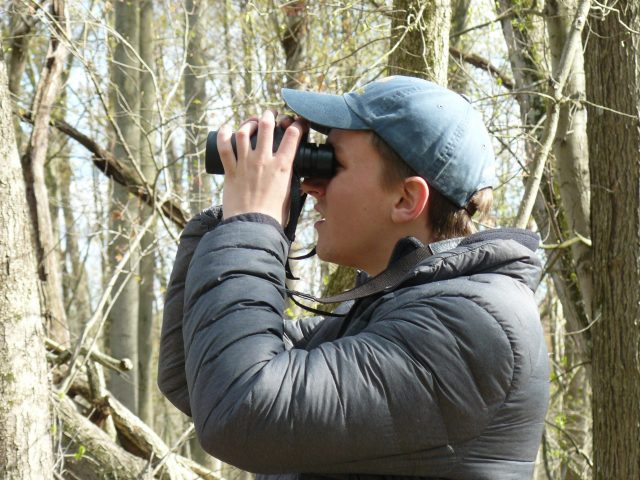 Guided NATURE HIKE with a Naturalist

Family Size
Price
10% Discount
20% Discount
Up to 4
$50
$45
$40
Additional Persons
$10
$9
$8
2a. FAMILY CAMP-OUT NIGHT (Self-Led)
Longing to sleep out under the stars, but worried about the lack of social distancing found in most parks and campgrounds? Ever thought about camping in the wilds of the Caves Valley—where you can hear frogs and owls at night? Irvine's 'leave no trace' campsite has all the basics you need, with drive-in access, portable restrooms on site, even a pavilion nearby in case of rain showers. This is a wonderful back-to-basics bonding experience for the whole family. And at only $10 per person, it's a real bargain. Check your calendar and reserve the site for an evening the whole family will remember.
2b. FAMILY CAMP-OUT NIGHT (Naturalist-Led)
For those who want a little more guidance on getting camping night off on the right foot, our summer of Naturalist-led programs can include the first hour of a camping outing, too. A Naturalist will help you arrange your camp site, get your tent(s) set up, and help start a campfire. We'll provide all the fix-in's for a yummy round of S'mores and even leave you with extra firewood so the fireside stories and songs can last 'til the late-night hours. If your family does not own a tent, we can provide one for set-up for an additional $25 rental/sanitation fee.
Camping Fees are as follows:
Family CAMPING NIGHT (at 'The Barn' Campsite)

Event
Price
10% Discount
20% Discount
Site Rental only
$10 per person
$9/person
$8/person
Camping with Naturalist Intro
$100 for family of 4
($10 per add'l family member)
$90/fam. of 4
$80/fam. of 4
3. FAMILY ACTIVITIES & ADD-ONS
Already coming to Irvine for a Guided Nature Hike or a Naturalist-Led Camp-Out and want to take full advantage of your family's nature-immersion? Check out the family activities which can be added with your Hike (#1) or prior to a Naturalist-introduced Camp-Out Night (#2b).
These Add-Ons last a half an hour (Level 1) or an hour (Level 2) and are also available on a Stand-Alone basis anytime you visit Irvine. (But please ALWAYS reserve ahead of time.)
FAMILY ACTIVITIES AND HIKING/CAMPING ADD-ONS

Level 1 (30 min.) = $25/$22.50/$20
Level 2 (60 min.) = $50/$45/$40
1. Animal Presentation

(2-3 animals)

1. Animal Presentation

(5-6 animals)

2. Aviary 'Behind the Scenes' Tour
2. Campfire & S'mores
3. Butterfly House Tour
3. Meadow Sweep Netting
4. Geocaching Hike
4. Stream Searching
5. Tech Intro. to iNaturalist & eBird
5. Night Hike–Owls and/or Frogs
(only an option prior to #2b)
4. FAMILY MINI-COURSES
Perhaps your family has decided that this summer of 'alternative vacations' is the perfect time to find a new shared hobby. We can help! Get out to Irvine and take part in one of our brand new four-lesson mini-courses. You and your family will be able to deep dive into a personalized lesson guided by a Naturalist.
Mini-Courses being offered are:
Native Gardening – Learn tricks of the trade for successful gardening with native plants from sun to shade. Explore Irvine's gardens to discover plants that provide beauty and wildlife benefits. Learn how to reduce maintenance by selecting the right plants for the right place. Create a personalized plan for your yard and take home a starter pack of native plants and a simple bee house.
Rehabilitation and Falconry – Study the unique attributes that make our 'hunters of the sky' some of the most efficient predators in the natural world. Learn how to handle an injured/orphaned bird, where to turn for help, and what goes into its rehabilitation. Receive an up-close and personal introduction to the awe-inspiring field of falconry–its origins, history, and conservational value.
The Basics of Birding – Learn key identifying field marks, simple song mnemonics, and unique facets of natural history for the more common summer resident species of the Mid-Atlantic region. You'll likely be surprised at the avian diversity all around us which often goes undetected. You'll be introduced to several nationwide Citizen Science Projects which could benefit from your eyes/ears.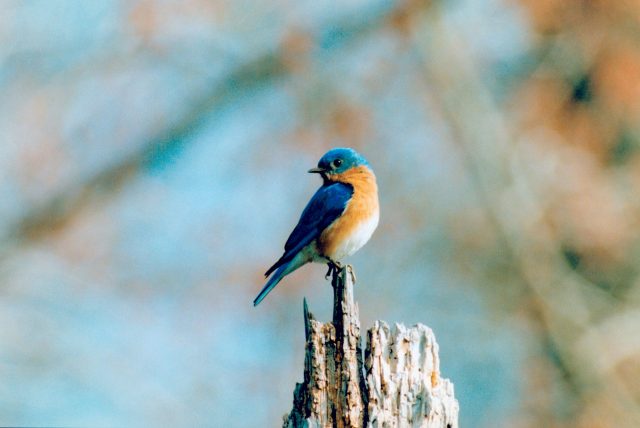 Each Mini-Course will meet four times, for approximately an hour and a half per session. Rates are as follows:
FAMILY MINI-COURSES

Family Size
Price
10% Discount
20% Discount
Up to 4
$150
$135
$120
Additional Persons
$25
$22.50
$20
NOTE: Once you register your family for a Mini-Course, you will be contacted within a few days by your Naturalist/Instructor to set up a mutually agreeable schedule.
Sign Up for Updates
Get the latest from Irvine Nature Center
Learn More About Irvine's Mission