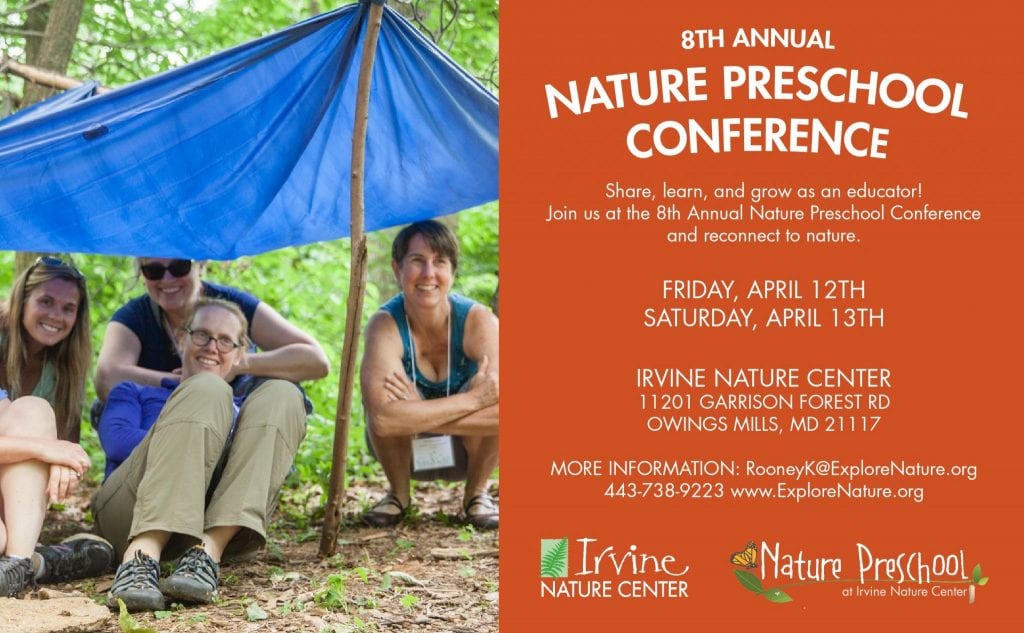 Teacher Workshops
In an effort to leverage our resources and reach more students, Irvine offered its first Teacher Workshop in 1989. Today, Irvine offers many different professional development opportunities for all levels of teachers to help integrate environmental education and outdoor learning into the curriculum.
Workshops
Irvine Nature Center offers training in several national curriculum guides that are recommended resources by both NAAEE and NSTA.
Project WET (aquatic resources) promotes knowledge, awareness, appreciation and stewardship of water resources.
Project WILD (wildlife) provides wildlife-based conservation and environmental education that fosters responsible actions toward wildlife and related natural resources.
Growing Up Wild & Project Learning Tree: Early Childhood provides an early foundation for developing positive impressions about nature and lifelong social and academic skills.
Project Learning Tree (trees and forests) uses the forest as a "window" on the world to increase understanding of our environment while stimulating critical and creative thinking.
Flying WILD (wildlife) is an educator's workshop celebrating birds. Geared toward middle school students, with student- and volunteer-led activities.
WOW! The Wonders of Wetlands provides a resourceful and creative collection of wetland activities, information and ideas.
Telling Stories: Language and Literacy in Nature explores how stories and storytelling can capture students' imaginations while developing language and literacy skills.
The Artistry of Nature-based Learning examines the connection between art, science, outdoor learning, and inquiry-based approaches.
MSDE CPD Courses
Planning Your Outdoor Classroom Course is 6 clock hours for MSDE.
Nature-based Learning, Indoors and Out Course is 6 clock hours for MSDE.
Telling Stories: Language & Literacy in Nature Course is 6 clock hours for MSDE.
MSDE IN-SERVICE COURSE (Baltimore County)
Animal Adaptations, Habitats & Classification uses Irvine's extensive live and preserved animal collections to create many hands-on, STEM-focused activities for use in the classroom and on the schoolyard. 15 hours/1 credit.
For more information on teacher professional development programs please contact Irvine's Manager of School Programs & Urban Education Brittney Mulka at 443-738-9214.