Nature in the classroom
Can't make it to Irvine Nature Center for a field trip? Then let us come to you, either virtually or in a safe and open space. Our Animal Ambassadors and engaging curriculum bring the natural world alive for students, and our programs compliment many Maryland State requirements.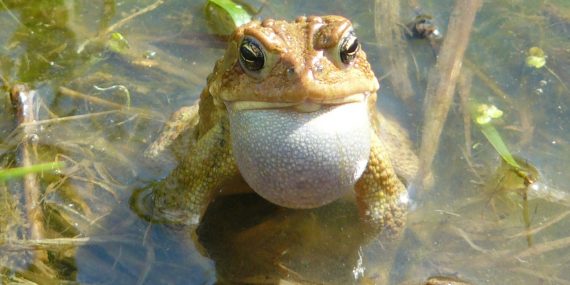 IN PERSON AND VIRTUAL OPTIONS
IN PERSON presentations includes a one hour long presentation with a Naturalist in an open setting, at your school, church or other outdoor setting. Large indoor setting is also an option.
Pricing: 1-50 people $175, 51-100 people $225, 100+ people $275
VIRTUAL presentations includes a one hour long Zoom presentation with a Naturalist. Worksheets for students sent via email to teacher to distribute. Worksheets can be completed as a post-activity for the teacher to see what the students retained from the presentation.
Pricing: 1-50 people $100, 51-100 people $150, 100+ people $200
All About Animals – Why can't a frog fly? Why do worms wiggle? How do you know an animal is alive? During an interactive presentation with several live animals, animal mounts, and animal artifacts students will learn how to classify animals based on their features.
Animal Superheroes – What animal super powers would you like to have? Students learn about the awesome adaptations that animals have to survive. Children hear stories about animals, meet a variety of live animals and mimic different animals' super powers.
Survival of the Fittest – This program provides students with the opportunity to observe and learn about unique animal adaptations. We'll guide students toward the discovery of exceptional animal characteristics and behaviors that help organisms survive.
Hunters of the Sky – Take an in-depth look at hawks and owls, using mounts and live animals, to study how their adaptations allow them to survive in Maryland's ecosystems. Learn about unique traits common to all birds of prey. 
Chesapeake Connections – The Chesapeake Bay, famous for its bounty and rich history, needs continued stewardship to protect its many resources. We'll lead students through activities that explore water quality, the Chesapeake Bay watershed and its tributaries, and actions students can take to help keep our Bay healthy. 
Native Americans – This program focuses on Native American use of local natural resources. This visual presentation discusses friction fire making methods, replica tools and equipment, and Native American games and communication.
Earth Rocks – Students learn about rocks and minerals first-hand. This introductory program includes a series of activities that teach students to identify minerals and rocks through observation and experimentation.
Taking Care of the Earth – Students will discover the many ways they can help take care of the earth. From recycling to composting, students will leave knowing that they can make a big difference.
Extended learning options
Want extension content to help review a subject you just covered with your students? Check out our pre-recorded mini-lessons. 
Pricing: $25
1. Day Around the Bay – Learn all about pollution and its impacts on the Chesapeake Bay.
2. Creature Features – Get a look at some of Irvine's Animal Ambassadors and what makes each unique.
3. Feathered Friends – Meet some of our Feathered Ambassadors and learn how to build your own feathered craft.
4. Decomp Detectives – Learn how energy flows through a food web and how decomposers break down organic material.
5. Back to Basics (Native Americans) – Learn how pre-colonial Native Americans used local natural resources to thrive as a community.
6. Science Mysteries (Experiments) – Get your creative juices flowing with different STEM Experiments your students can do in their own homes or in the classroom.
7. Animal Caretakers – Learn what goes into the daily upkeep of Irvine's Animal Ambassadors. Diets, enrichment, cleaning, and more will be discussed.
8. Falconry Fun – Have you ever wondered what it takes to train a bird of prey? Learn how it's done with a licensed and practicing falconer!
9. Rock On – Learn how to identify minerals and rocks through observation and experimentation.