Your Students and Irvine: A Natural Connection
Inspire students to deepen their connection to nature, as they learn and explore their natural surroundings, with inspirational experiences to complement school curriculum. These programs are offered October through May, led by Irvine's team of knowledgeable naturalists. 
Please note: all spring Field Trip and Nature in the Classroom programs are full. We apologize for any inconvenience. Contact us now for summer programs! Scheduling for fall will begin in August.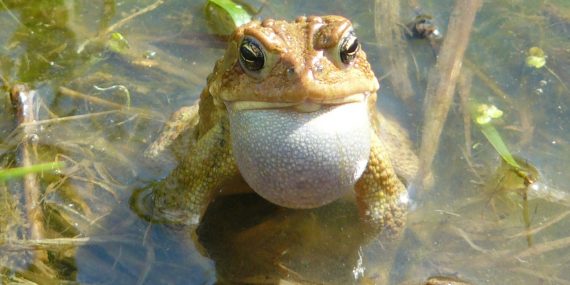 TAKE YOUR CLASS ON A TRIP THEY'LL NEVER FORGET!
Irvine offers 10 different half-day programs for school groups that provide students of all ages inspirational outdoor experiences. Students work together to make observations, collect data, compare and classify organisms, and draw conclusions. We believe that hands-on learning and teamwork make experiences great! Our field trips complement local curricula as well as state and national science standards. 
Pricing: $6 to $8 per student, depending on program
1. Sensational Seasons – Children use all of their senses as they explore the woods, meadows and other habitats surrounding Irvine and the natural events characteristic of the current season. Grades K-3
2. Bee-lieve it or Not – Students will visit Irvine's meadow to observe pollinators up close and in action! They will learn about the important components of an animal's habitat, and how a meadow supports these needs for both butterflies and bees. The connection between pollinators, plants, and the people will also be explored. Grades K-3
3. Creature Features – Students take to the trails to catch, observe and release a variety of mini-beasts (insects, salamanders, etc) in different habitats. They will learn how animals survive in the habitats they live in based on their adaptations. Grades 1-2
4. Where the Wild Things Are – Students transform into scientists as they investigate the diversity of plants and animals in Irvine's stream, meadow, and forest habitats. They receive hands-on instruction through a station based field trip. Grades 2-3
5. Decomposition Detectives – Students learn how energy flows through a food web and how decomposers break down organic material. They do their own research and draw conclusions about the relationship between the size of earthworm populations and habitat type. Students leave with data that can be used in the classroom to create charts, graphs and reports, adding a cross-curricular component. Grades 3-4
6. Aquatic Discoveries– Students explore Irvine's aquatic habitats in search of the unique plants and animals that live here. By making observations of their surroundings and collecting data on water quality and animal life, students analyze the health of these ecosystems. Students also discuss the importance of streams and wetlands and how they contribute to the overall health of the Chesapeake Bay. Grades 3-8
7. Bird is the Word – Students will get hands-on field research experience by conducting a bird census and recording observations of behaviors, flight patterns, field marks and habitats. With an emphasis on adaptations that support survival. Students will also learn the flow of energy through a raptor's diet. Grades 4-5
8. Wilderness Survival – All living things need certain conditions and resources to survive. Experience wilderness survival fist hand through activities designed to encourage problem solving, teambuilding, and an understanding of basic human, animal, and plant needs. Grades 6-8
9. Native Americans of the Eastern Woodlands – Take a step back in time by exploring Irvine Nature Center's Native American site. Learn how pre-colonial Native Americans used local natural resources to thrive as a community. Students will learn about tools, clothing, foods, living structures, fire-making methods as well as Native American games and communication. Grades 3-8
10. Obstacles are Opportunities: Teambuilding & Invasive Species – Service learning is an effective way to build and foster connections with each other and the environment. Students will enjoy teambuilding activities to strengthen communication and then test their skills by removing invasive plants. Together we will make a difference! Grades 6-12
WE BRING NATURE TO YOU – IN PERSON AND VIRTUAL OPTIONS
Irvine's Nature in the Classroom program is designed for groups that cannot visit our Owings Mills property. These programs take place at your school OR virtually.
IN PERSON presentations include a one or two hour long program with a Naturalist at your school, church or other setting.
Pricing: ranges from $175-275, depending on program
VIRTUAL presentations include a one hour long on-screen program with a Naturalist over Zoom (or other similar platforms).
Pricing: 1-50 people $100, 51-100 people $150, 100+ people $200
All About Animals – Why can't a frog fly? Why do worms wiggle? How do you know an animal is alive? During an interactive presentation with several live animals, animal mounts, and animal artifacts students will learn how to classify animals based on their features. Ages 3-K
Animal Superheroes – What animal super powers would you like to have? Students learn about the awesome adaptations that animals have to survive. Children hear stories about animals, meet a variety of live animals and mimic different animals' super powers. Ages 4-K
Survival of the Fittest – This program provides students with the opportunity to observe and learn about unique animal adaptations. We'll guide students toward the discovery of exceptional animal characteristics and behaviors that help organisms survive. Grades 1-6
Hunters of the Sky – Take an in-depth look at hawks and owls, using mounts and live animals, to study how their adaptations allow them to survive in Maryland's ecosystems. Learn about unique traits common to all birds of prey. Grades 3-6
Chesapeake Connections – The Chesapeake Bay, famous for its bounty and rich history, needs continued stewardship to protect its many resources. We'll lead students through activities that explore water quality, the Chesapeake Bay watershed and its tributaries, and actions students can take to help keep our Bay healthy. Grades 3-6
Maryland's Native Americans – This program focuses on Native American use of local natural resources. This visual presentation discusses friction fire making methods, replica tools and equipment, and Native American games and communication. Grades 3-6
Earth Rocks – Students learn about rocks and minerals first-hand. This introductory program includes a series of activities that teach students to identify minerals and rocks through observation and experimentation. Grades 3-6
Taking Care of the Earth – Students will discover the many ways they can help take care of the earth. From recycling to composting, students will leave knowing that they can make a big difference. Grades K-2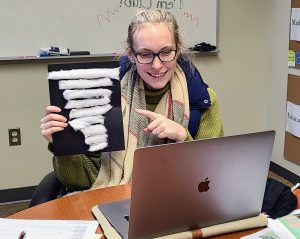 Interested in a summer program for your group? Please contact Moriah Munsch at 443-738-9215 or MunschM@ExploreNature.org for more information about Irvine's summer offerings for groups.
Sign Up for Updates
Get the latest from Irvine Nature Center