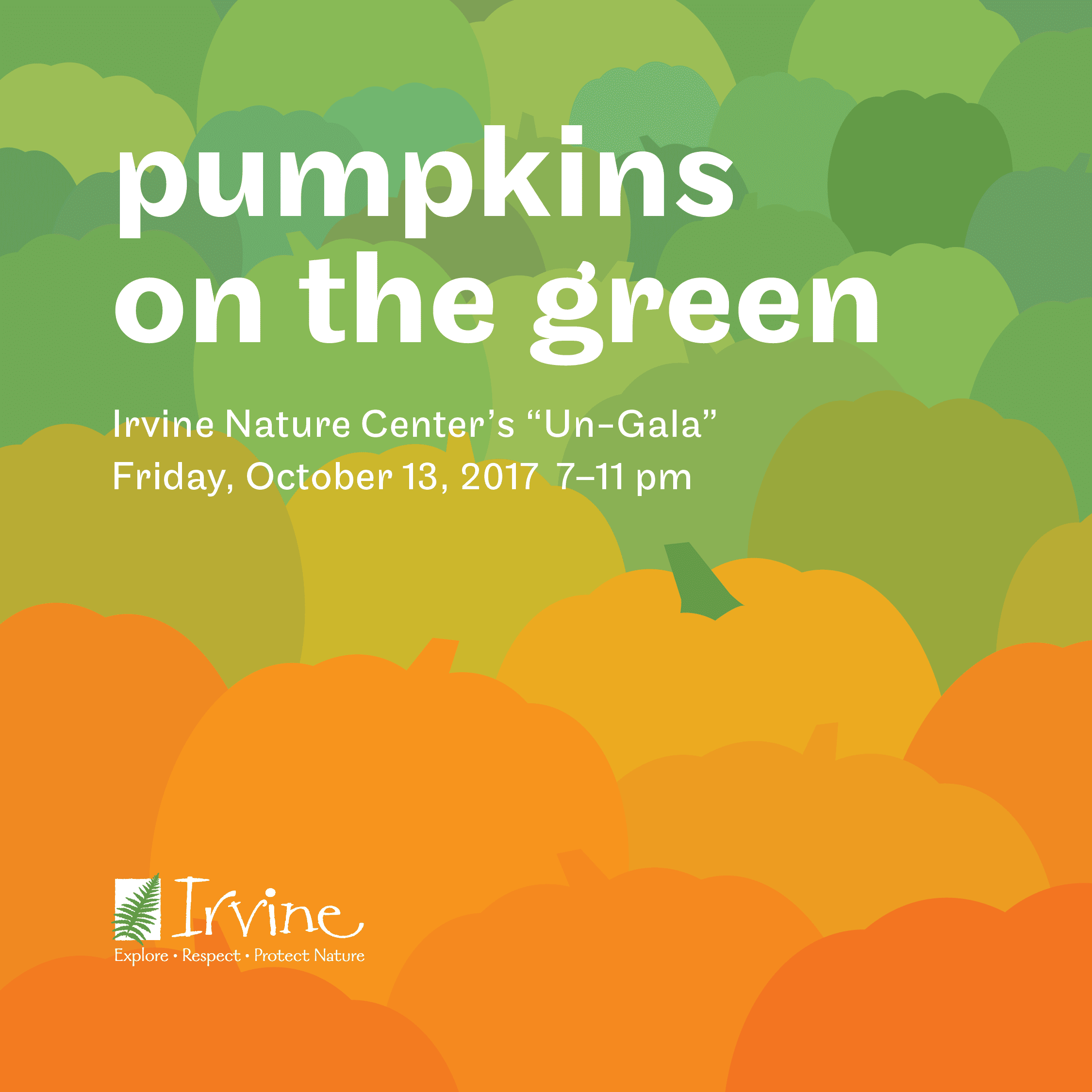 Our annual "un-gala" is a fun and casual event that celebrates nature! All proceeds support Irvine's environmental education programs.
Join us! Friday, October 13, 2017 from 7 p.m. to 11 p.m. Remember to bring your smart device charged up and ready for bidding!

Please contact Lindsey Kaplon at 443-738-9222 for ticket questions.
This event is adults only, age 21+ please.
Check back for auction and bidding information!
2017 Host Committee
Event Co-Chairs
Ali & Evan Berney
Wendy & Chad Steele
Beth & Geoff Adams
Emily & Evan Athanas
Ashley & Topher Brewer
Angela & Blake Cordish
Ericka & Russell Croft
Bailey & Lawson DeVries
Genia & Charlie Hill
Jess & Dan Kallaugher
Jessica Kartalija & Brian Anecharico
Kate & Chad Meyer
Carol & Tom Obrecht
Danielle & Laurence Oster
Nancy & Otto Sheridan
Anna & Beetle Smith
Erika & Josh Slater
Jenn & Sean Keenan
Eliza Graham & Marc Bunting
Anneli & Dustin Planholt
Stacey & Brian Shaughness
Ashley & Greg Shaver
Irvine is grateful to its many friends and partners. Their support helps us take greater steps toward inspiring current and future generations to explore, respect, and protect nature.
Want to sponsor the event? Look at the options on our corporate sponsor sheet.
A.R Marani
Amanda Hoffler
Data Networks| Dell EMC
Delbert Adams Construction/Sunnyfields Cabinetry
Howard Bank
Merritt Properties
Resource Environmental Solutions
Rosemore
Sylvan Laureate Foundation
Womble, Carlyle, Sandridge and Rice