Bird-A-Thon
April 21 – May 29, 2017
Bird-A-Thon is a great chance to have some competitive fun in nature, all while raising funds for Irvine. Participation is a simple way to support the things that matter to you: education, nature and the environment.
Just gather a few friends and pledges, then head outdoors for a great day of birding. With your help, Irvine receives a pledge for each bird species your team spots. And the more birds you document, the more funding Irvine has for everything from school field trips and public programs to trail maintenance and quality animal care.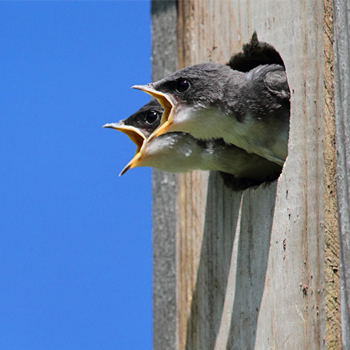 Anyone can participate!
Having experience helps, but there is plenty of fun to be had for the novice birder as well. Recruit a few knowledgeable teammates, and pick up a birding field guide from your library or local outdoor store to help refine your skills.
First Timer? We've got you covered.
We can help you lend a bird feeder. Wait a few days for the birds to arrive and then you can participate in Bird-A-Thon from your own home!
Don't have a team?
No worries! We can match you with an existing team.