Sharing nature's wonder. That's what Irvine does best. Our dedicated staff and volunteers are well-trained and knowledgeable folks who make the natural world come alive for all ages.
Sign up for summer camp!
Climb trees, race through meadows, catch frogs and explore the Caves Valley woodlands. At Irvine, nature activities are synonymous with childhood in summer – we engage children using outdoor fun to create pathways for lessons in nature and ecology. Learn more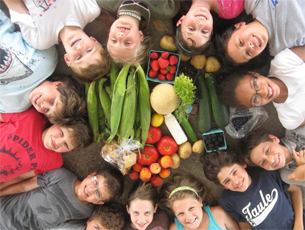 Sign Up for A Scout Program!
Group leaders can arrange a field trip that meets specific badge requirements for their level.  Learn more
Group Programs
Along with our public program schedule, Irvine offers natural history programs focused on plants, birds, and other topics for groups such as garden clubs, senior centers and other community organizations. All programs are approximately one-hour in length—which includes a question and answer period. Learn more