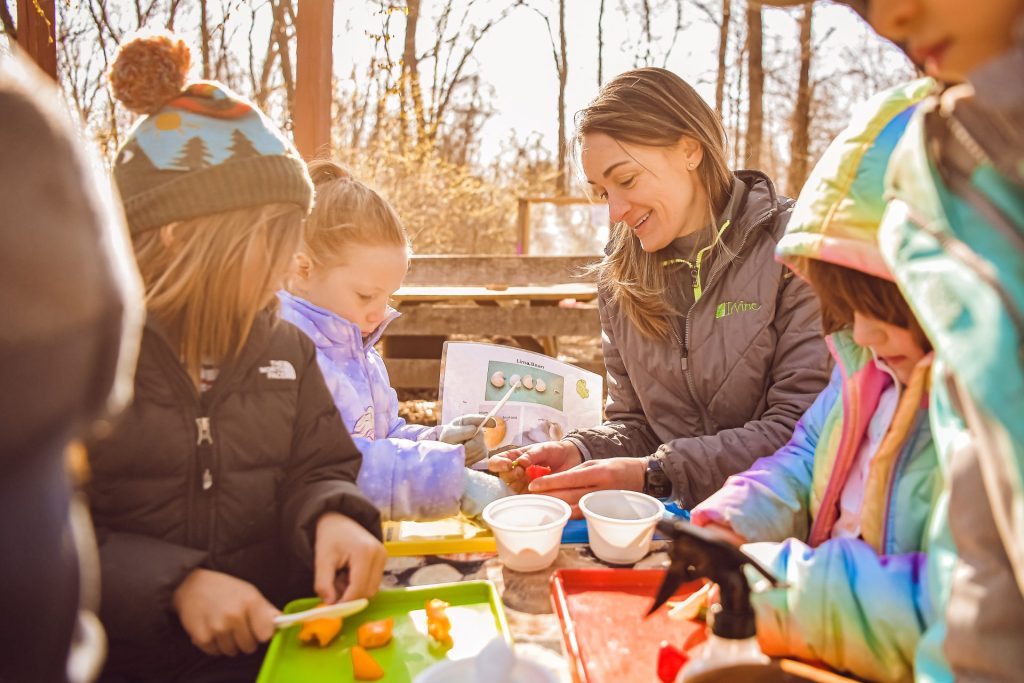 PROSPECTIVE FAMILY TOURS – THE NATURE PRESCHOOL
Hosted the 2nd Thursday of every month, October-May, at 9:30am (unless noted otherwise)
Children are welcome to attend! Registration is required. 

Are you looking for a preschool that encourages play, discovery, outdoor exploration and connection with others for your toddler?
The Nature Preschool at Irvine, located in Owings Mills, offers children ages three to five a supportive, safe learning environment that emphasizes discovery, experimentation and connection through play in and with nature. A variety of schedule options are available to meet families' needs, including morning and full day, and 2-, 3 and 5-day enrollment, with or without AfterCare.

Join us for a tour and observe a class with our Nature Preschool Director to learn more about our child-led, PLAY BASED, almost exclusively outdoors program.

Tours are good for anyone considering enrollment for school year 2024-25, and beyond.


Prospective Family Tours Registration