Meet live animal friends, create a craft, learn a new skill, play outside, and go on a hike. Irvine's Nature Birthday Parties offer lots of fun while remaining environmentally conscious.
We offer specialized party themes designed by our Naturalists and Educators to engage children in their natural world and the animals and plants within it.
Check out our Birthday Party Brochure to review our party themes and get started planning your child's special day.
If you're ready to book your date, please contact Emily Ludy at LudyE@ExploreNature.org or 443-738-9237.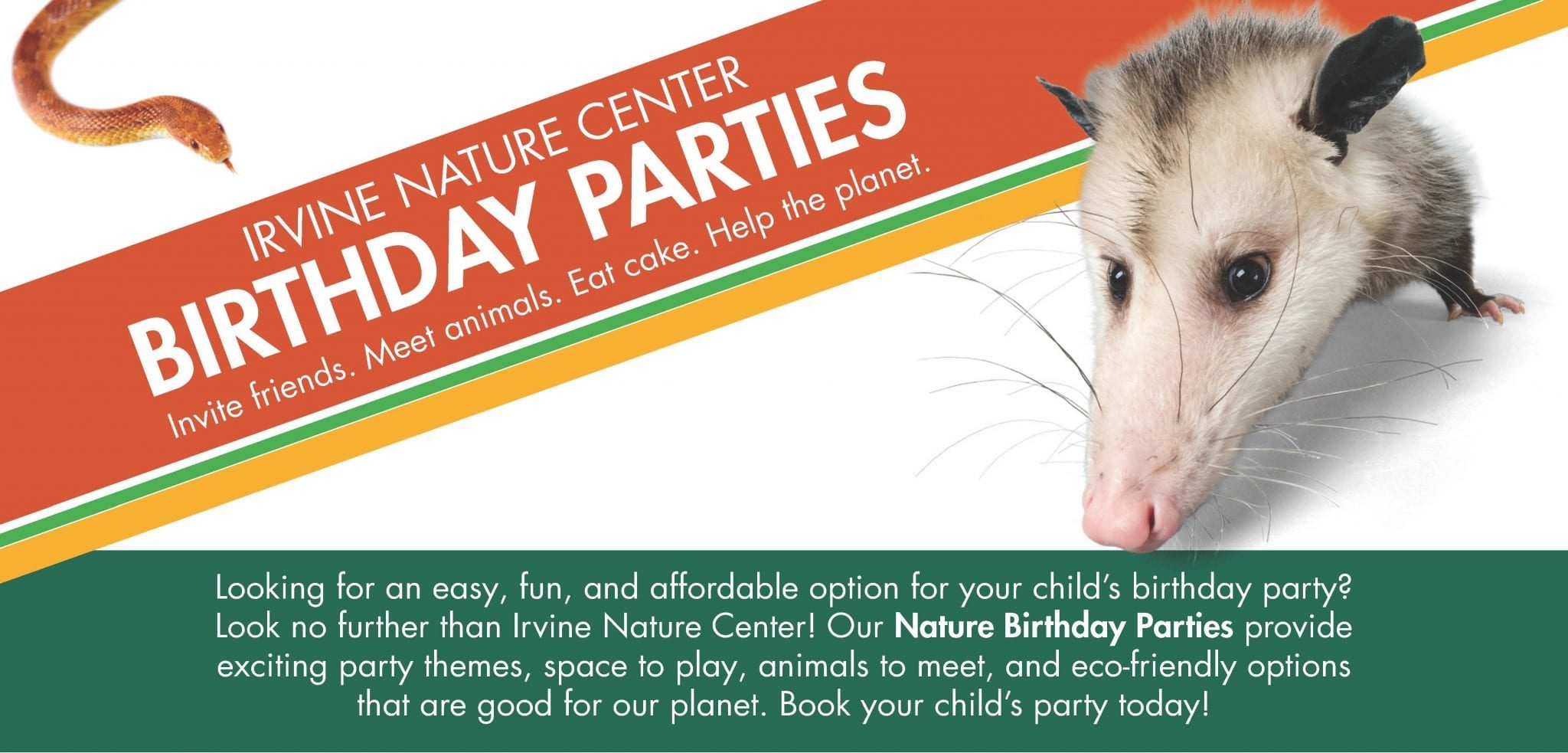 Sign Up for Updates
Get the latest from Irvine Nature Center
Learn More About  Programs for kids