Things Have been just ducky at irvine the  past few weeks. and given our relative lack of aquatic habitat, that's rather exciting! True, maryland's chesapeake bay is widely known as a Major wintering site for many species of ducks, geese, and swans. and for those  waterfowl species that do just pass through the region en route to, say, the carolina coast for the winter months, the chesapeake is, at the very least,  a late fall and early spring staging area, where the birds rest and refuel before resuming their journey along the eastern flyway.
Still, while Irvine Nature Center boasts a very impressive list of 190 avian species (16th highest in the Baltimore region, according to eBird) reported on our 211 acres, waterbirds are the one glaring gap among our avifauna. In all, there are 3 species of swans, 4 or 5 species of geese, and roughly 22 species of ducks that occur annually in Central Maryland. However, most of these are found primarily on large bodies of water (Loch Raven and Prettyboy Reservoirs, for instance) or in the brackish waters of the Bay. Of these roughly 30 species, less than half have been observed on Irvine's property, only three with any regularity–the ubiquitous Canada Goose, the Mallard, and the highly photogenic Wood Duck. Even these latter two are no sure thing when visiting our Center, as they're present in small numbers and generally only at certain times of year. However, just this spring we are seeing encouraging signs that this is changing and it's pretty clear why . . .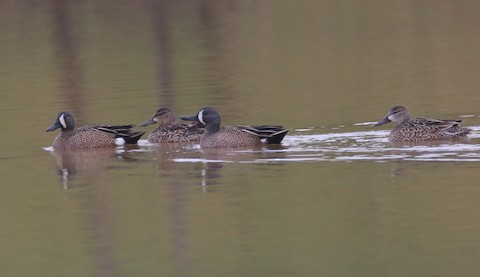 Some of you will recall the backstory here. After nearly a decade of planning, Irvine implemented a major stream and wetland restoration project in the summer and fall of 2017.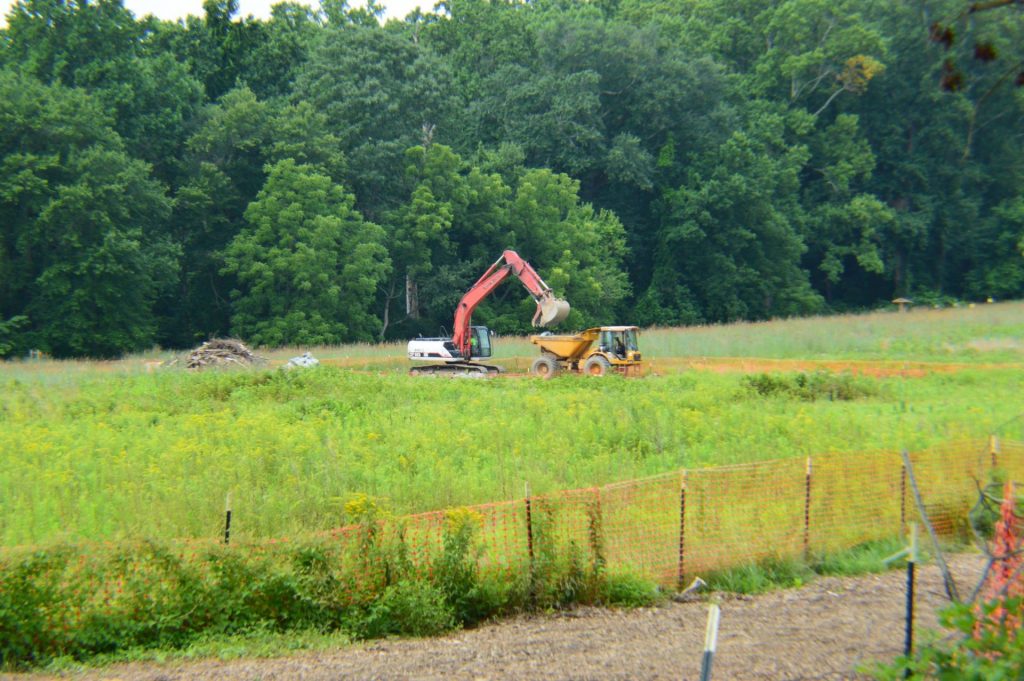 Originally a mix of forest, meadows, and wetlands–as it is once again today–our property, and many around it, had been converted to agricultural land for a century or more. Small tributaries had been re-routed for farming purposes, entire streams had been severely degraded, and existing wetlands had been largely drained for cropland or pastures. As a result of these extensive alterations to the existing ecosystem, biodiversity dropped, sediment and nutrient runoff accelerated, and stormflow after heavy rains became a major concern, especially since most of Irvine's acreage lies within the watershed of the Jones Falls headwaters.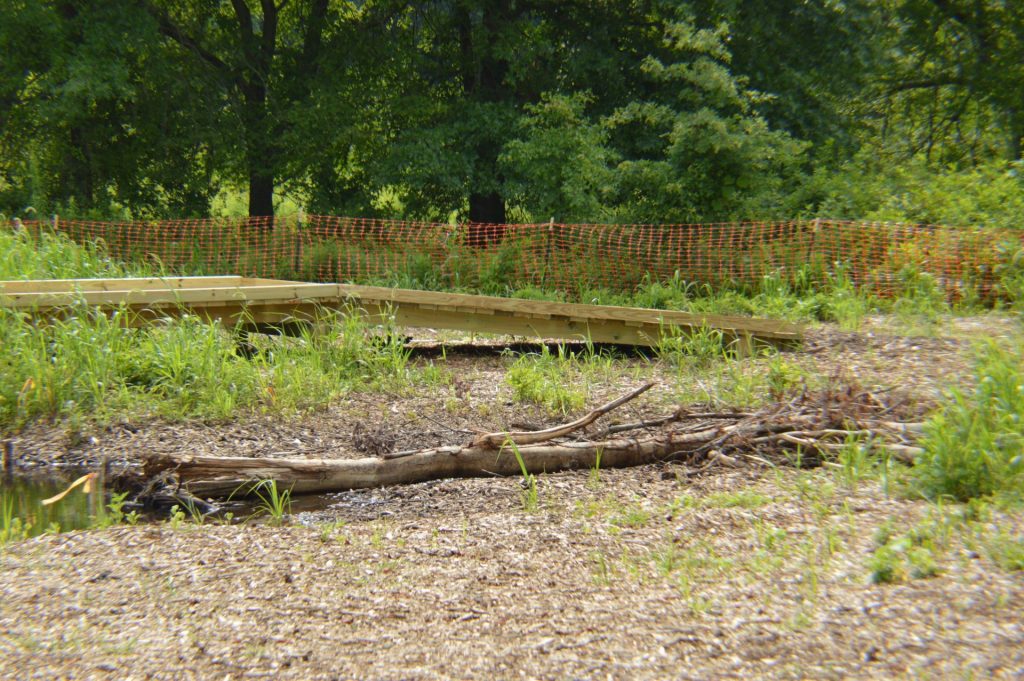 (Keep in mind that despite its rather polluted lower third, which travels right through the heart of the city, the upper Jones Falls–like the nearby Gwynns Falls and Gunpowder Falls–is known as one of Maryland's better trout streams.) In an effort to restore the land to more of a pristine state, to minimize any contributions to further degradation of the Jones Falls downstream, and to set an example of good stewardship to both local landowners and other organizations in the Metro area, Irvine, with help from the Maryland
Association of Soil Conservation Districts, sought and acquired nearly $2 million of grant funding from the the Chesapeake and Atlantic Coastal Bays Trust Fund to tackle this major undertaking. With design, planning, and permitting overseen by Biohabitats, Inc. and construction and planting handled by Resource Environmental Solutions, Inc. (RES), the project involved restoring about 1400 linear feet of streambed and the creation of six small ponds, designed to receive storm flow, reduce runoff, and enhance wildlife habitat. Along with the seasonally wet vernal ponds around them, these new wetlands encompass a total of 60 acres–over a quarter of Irvine's land. The project ended with the creation of several extensive boardwalks through the wetlands and the planting of over 2000 trees and shrubs in late 2017. Now, not even four years later, it is difficult to comprehend the transformation from those pictures above to what is now one of Irvine's finest gems–and a haven for many species of frogs, toads, turtles, fish, dragonflies, and more. Below are late-day views of two of the six ponds taken just this week: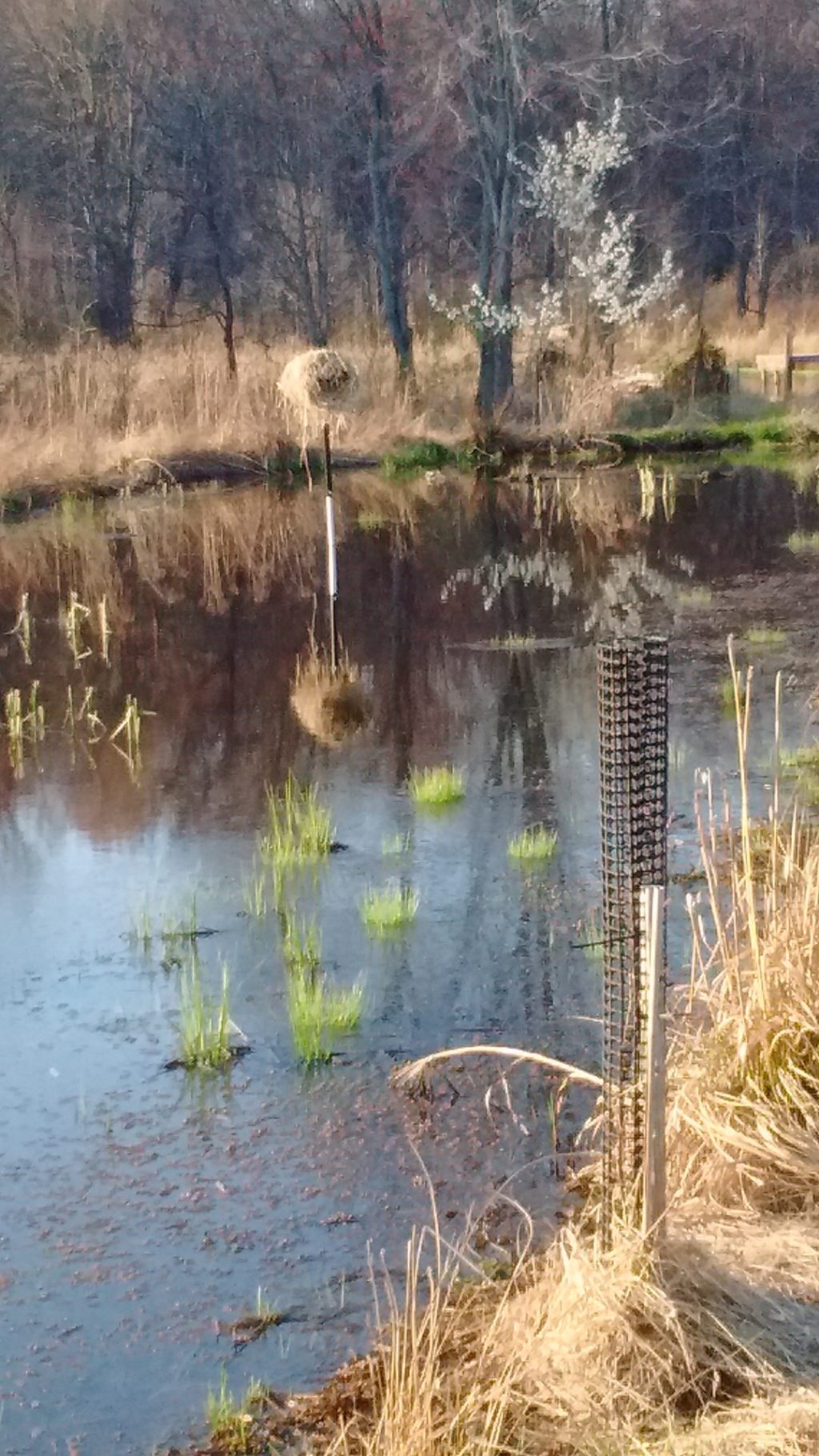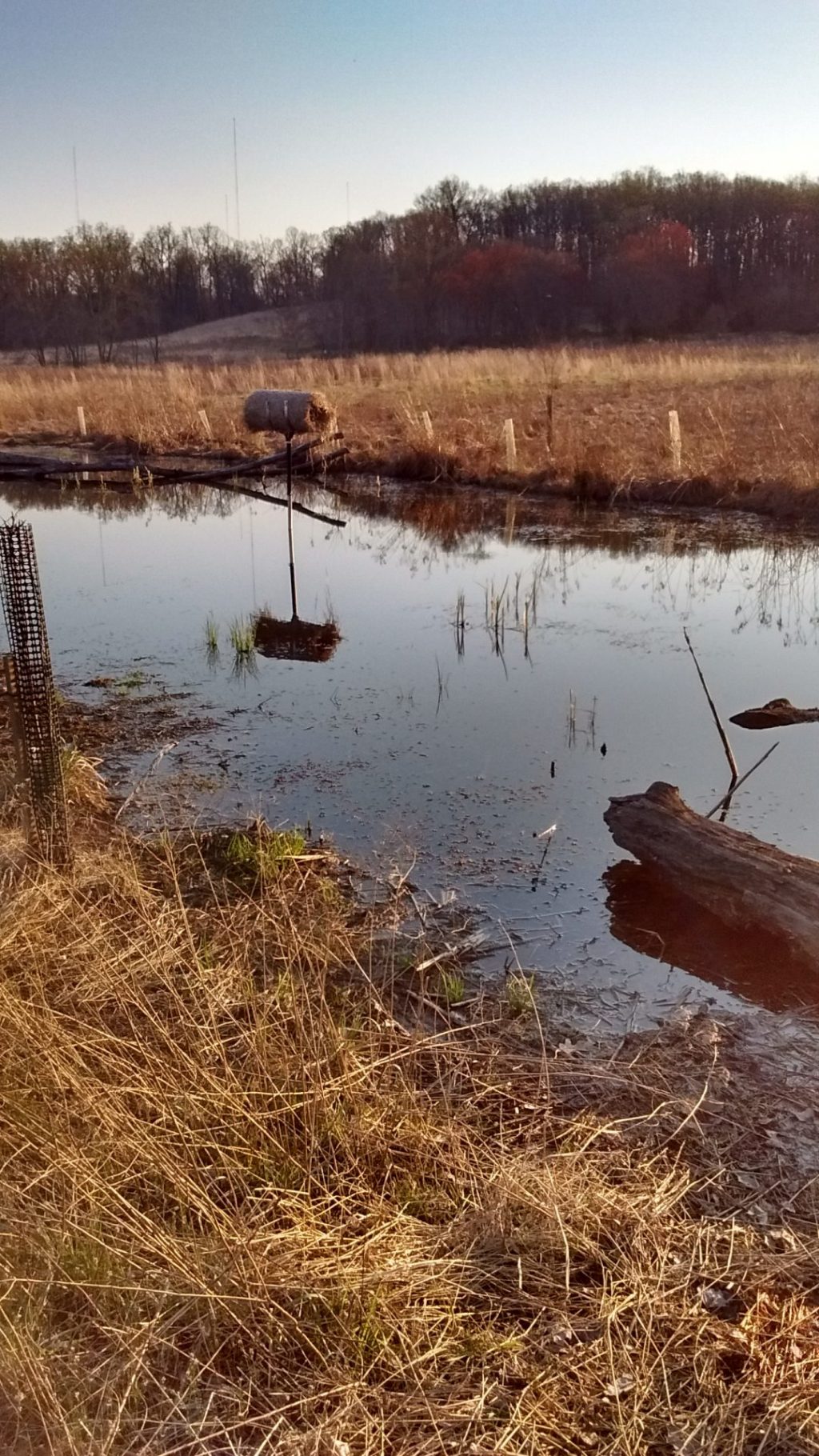 From the standpoint of improving aquatic ecosystems in the area, we also lucked out when our next-door neighbors, the Maryland State Veterans Cemetery, undertook an expansion project on the south side of their property two years ago. Already with two sizable ponds on the cemetery grounds–just a short flight from Irvine's new wetlands, they created an additional stormwater retention pond just 100 feet to the north of our entrance road. This, in fact, is what inspired me to dig a little deeper into what I perceived, anecdotally, as an increasing presence of waterfowl around Irvine. On March 31st, two pairs of what may be North America's cutest duck (not much larger than a pigeon, certainly one of our smallest), the Blue-winged Teal, showed up in this pond near our driveway. The next day, Irvine member Gene Ricks shot the outstanding photo above, while one of the crescent-faced males was quacking away, in that same spot. Note that while the females very much resemble mini mother Mallards, if you are lucky to see them stretch or fly at close range, they have truly striking wing patterns, sporting an enormous baby-blue speculum, with a green trailing edge. Admittedly, Blue-wings are not considered a rarity this time of year. They do migrate through central Maryland in decent numbers each April and again in late August or early September, and we happen to be nearing their spring peak at this time. Aside from those few weeks each spring and fall, however, they're scarce in our parts, so many local birders look forward to their brief seasonal visits. What is unusual, however, is their presence at Irvine (the species had only been seen once before on our property–by Executive Director Brooks Paternotte–just last April) and the fact that they've continued to hang around for NINE days now; at least five or six different people have spotted this quacking quartet, as recently as today.
One of the finishing touches of our wetland restoration
project was the addition of seven Wood Duck boxes near the various ponds. They were installed in 2018, the year after all of the construction activity.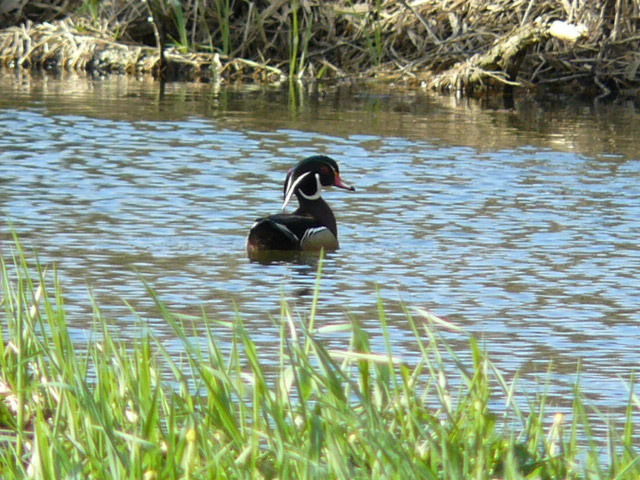 Thus far, while we do see Wood Ducks in our wetlands–particularly early in the morning and late in the day, we are still waiting for our first on-site nesting of this incredibly beautiful and secretive species. Woodies are short-distance migrants and generally leave Maryland just for the few coldest months of the winter. But they return each March and usually linger until Halloween or longer, depending on when nighttime temperatures begin to dip below freezing. Spring is the time to see Wood Ducks on our property. In fact, according to Irvine's eBird records, they've been reported 75 times over the past decade, and over 60% of those sightings were in March, April, or May. Where they go thereafter to breed is a mystery, but we'd like nothing better than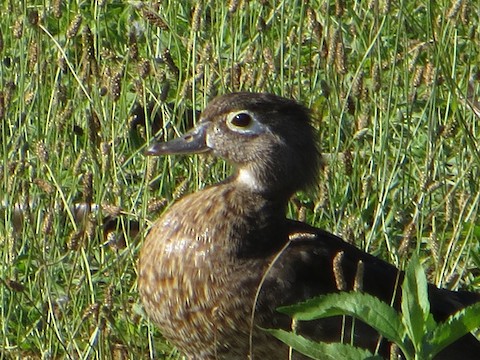 to entice them to raise a family in one of our suitably placed boxes! Two signs are very encouraging: just this week I saw two different pairs swimming in our ponds, one of them just feet away from one of our nestboxes. Perhaps more meaningful is the chronological trend of when Wood Duck sightings have been reported. During the "pre-wetland" years of 2011-2016, Woodies were reported on only 2% of all Irvine eBird checklists; since the creation of our six ponds (2017-2021), however, over 10% of all bird lists have included the species, so there's reason to be hopeful!
Despite our restored ponds, Mallard sightings, on the other hand, have remained more or less stable at Irvine. Year in and year out, roughly 5 to 6% of all eBird reports include these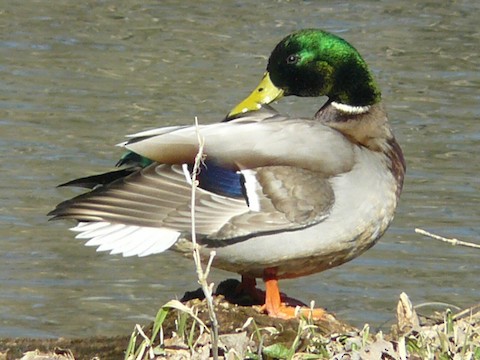 handsome Greenheads. However, here, too, the seasonality is a bit of a mystery. During the spring (March-May), Mallards are reported on 9% of all eBird visits; that drops to only 5% for the summer months, 2% in the fall, and 4% in the winter. That may change, if Brooks and two very generous Irvine volunteers have anything to say about it. Last week,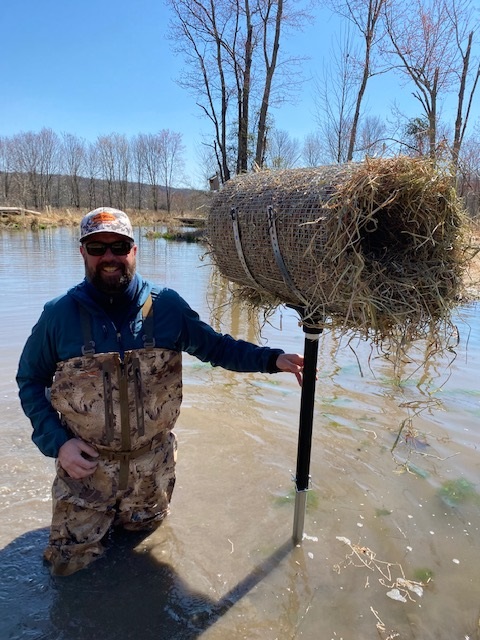 the three of them constructed and installed a trio of Mallard nesting tubes in our three larger ponds. We're watching closely to see if they garner any interest, particularly since one pair of Mallards–and occasionally two–has been seen fairly regularly over the past week, alongside the teal in the cemetery pond. (They look enormous in comparison to the diminutive Blue-wings!) It is our hope that by next spring, if not sooner, we'll be enjoying precious sights like those below: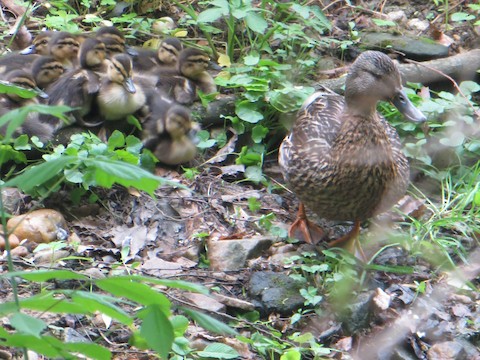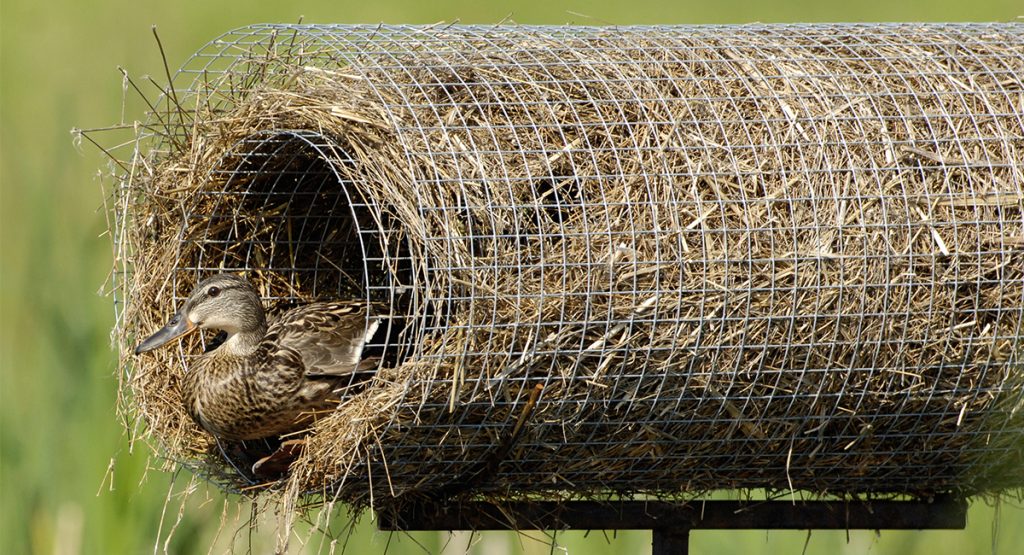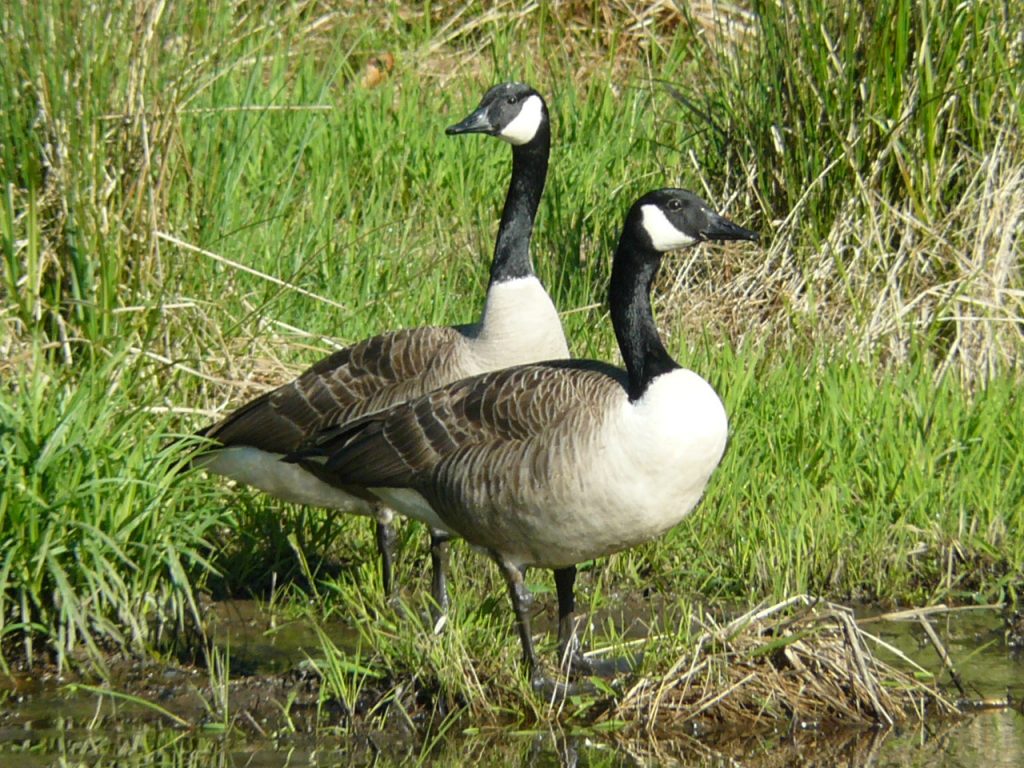 Even though they seem to be literally everywhere these days (the avian equivalent of white-tailed deer?), we're even looking forward to our first Irvine goslings in the near future. This pair –> of  Canada Geese spent all of last spring hanging out in one of our larger ponds, but we never found evidence of a nest. Recently we've been finding a pair (perhaps the same birds?) two ponds over and are wondering if nesting is in the cards this spring; surely it will happen in the near future.
Beyond these positive effects on waterfowl sightings (and their future for potential breeding), clearly the wetland restoration project has also benefited other species of waterbirds (namely, herons and shorebirds) that stop by to forage for invertebrates, amphibians, or fish, even if they don't stick around to breed.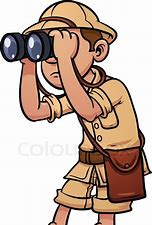 The following data on waterbird sightings at Irvine is pretty convincing evidence that it doesn't take long after creating healthier and more natural wetlands before nature's resilience is on full display and new species move back into this rich reclaimed habitat. If you haven't explored Irvine's wetlands recently, you really should. Don't forget your binoculars!    –BR
Reported Sightings

of Wetland Bird Species

2011-2016

(Pre-Wetlands)

2017-2021

(During/Since Restoration)

Total # of eBird Reports Submitted
721

(in 6 years)

607

(in a little over 4 years)

Great  Blue Heron
26
114
Green Heron
3
34
Solitary Sandpiper
6
38
Spotted Sandpiper
0
8
American/Least Bittern
0
3
Great Blue Heron                           Green Heron
Solitary Sandpiper                                                                                                                                                                                                                                      Spotted  Sandpiper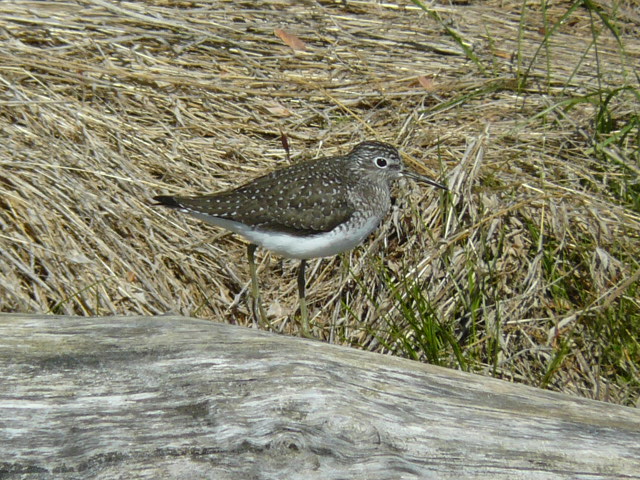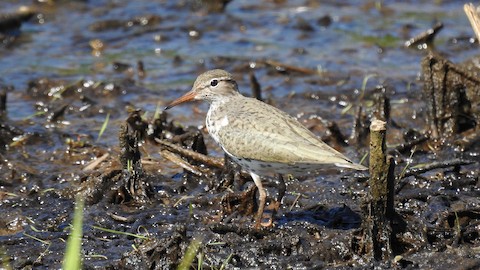 American Bittern                     Least Bittern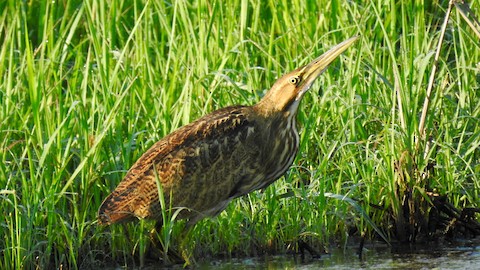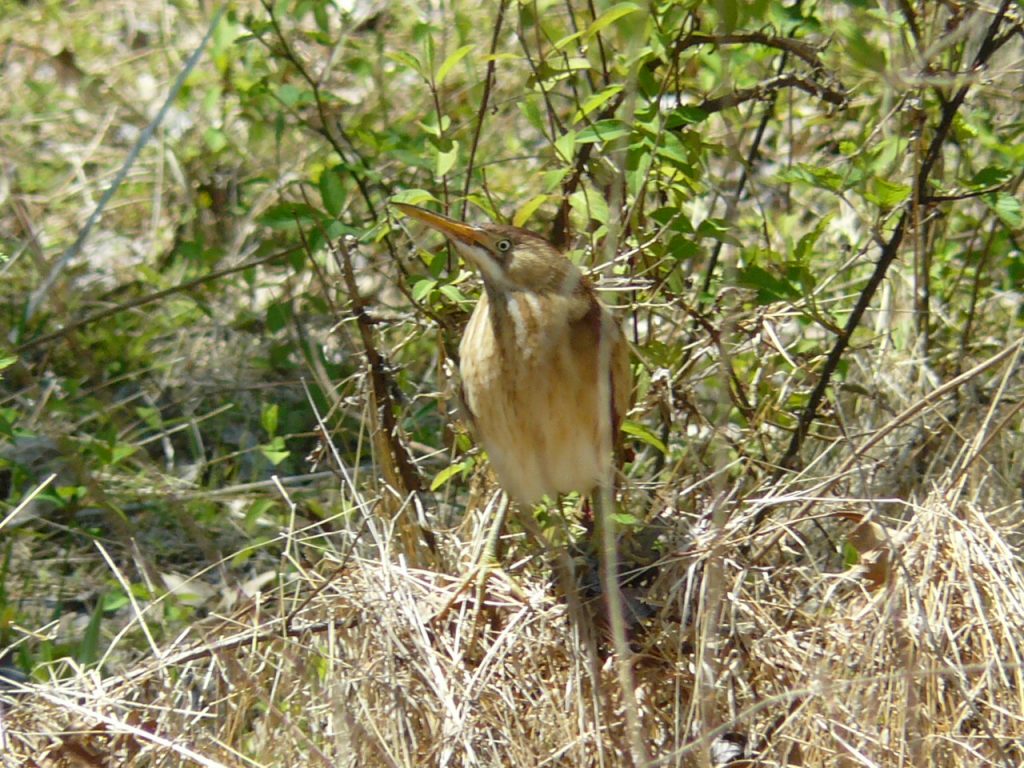 Photo Credits:   Blue-winged Teal, Gene Ricks;  hen Wood Duck, Luke Rollfinke;  Spotted Sandpiper & American Bittern, Keith Eric Costley