It's very hard to believe that it has been over a year since our lives were turned upside-down by this pandemic. Finally there seems to be more good news than bad (Apparently we just reached the point at which 50% of adults nationwide have had at least one dose of vaccine and over 1/3 of the adult population is fully vaccinated), but it remains to be seen whether there will ever be a full return to life as we knew it. masks are probably here to stay for some months, at least. crowded public seating arrangements in restaurants, theaters, and public transportation systems may yield to some degree of social distancing. And fist-bumps may forever be the new handshakes. Hugs?!? For family members only! oh dear, Whatever will the italians do without air-kisses to both cheeks?
This also means that it has been about a year since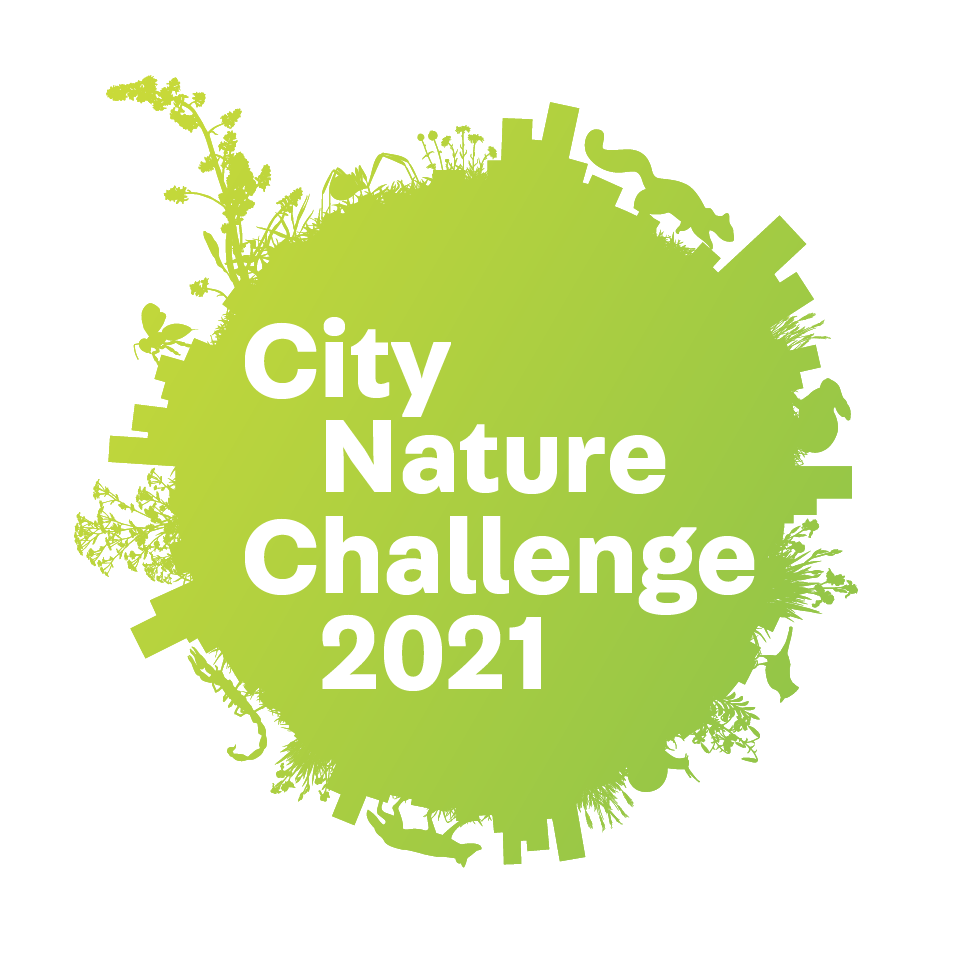 I took over primary responsibility for this blog. If I'm not mistaken, I believe this is my 50th entry. And in all honesty, it will sound a lot like my 5th entry–from last April–just with some statistical updates. See, we are now just ten days away from the sixth annual CITY NATURE CHALLENGE and, as one of the partner organizations, Irvine needs your help to push Baltimore closer to the top of this international quest for wildlife in urban areas!
"What is the City Nature Challenge?" you ask? Well . . . what started as a friendly little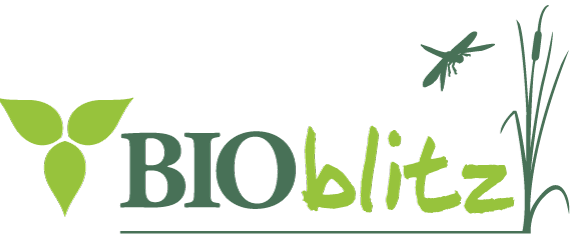 competition between Natural History Museums in San Francisco and Los Angeles in 2016 has grown into the ultimate world-wide citizen science project. Essentially, it's a friendly competition between residents of urban areas around the globe, each conducting their own local 'bioblitz' to see how many species (of ANY living organism–plant, animal, fungus) they can find, identify, and document in and around their city. No expertise is needed, as all of the data for the entire global event is collected on iNaturalist–a nifty, easy-to-use app/website to which you upload your pictures from your phone or camera; then the software and other observers help identify what you've just photographed. It's fun, collaborative, gets you outdoors, and what's more? It teaches you a ton about the amazing biodiversity right here in the Baltimore area! This short video explains the rationale behind it quite well.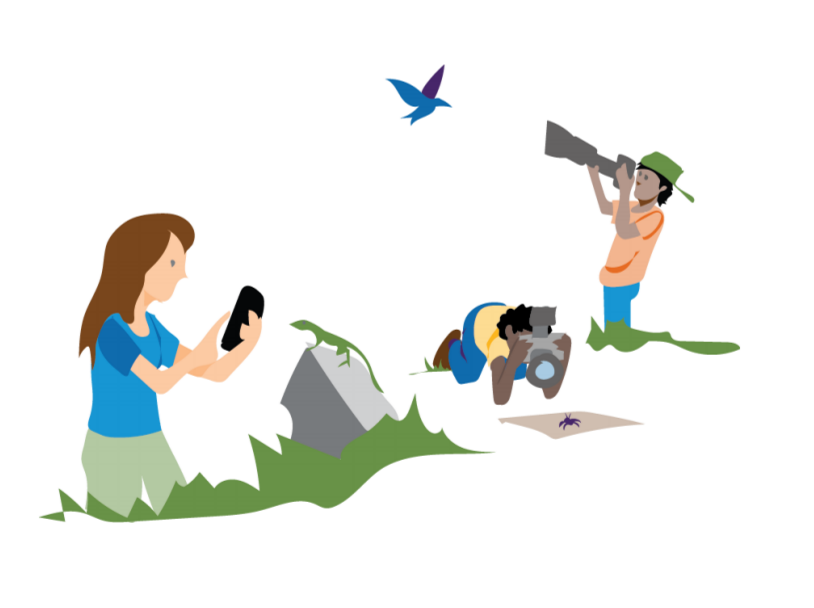 Perhaps the most phenomenal aspect of the CNC is how rapidly it has ballooned in just a few short years. Look at this incredible growth, which one has to suspect will only accelerate in the shadow of a pandemic when so many have been locked down for so long:
| | | | | |
| --- | --- | --- | --- | --- |
| Year | # of Cities | # of Participants | # of Species | Baltimore's Results |
| 2016 | 2 | ~1000 | 2544 | DNP |
| 2017 | 16 (U.S. only) | ~4000 | ~8600 | DNP |
| 2018 | 68 (from 17 countries) | ~17,000 | ~18,000 | 408 people find 994 species |
| 2019 | 159 (28 countries) | ~35,000 | ~31,000 | 458 people find  1268 species |
| 2020 | 246 (40 countries) | 41,165 | ~32,600 | 705 people find 1457 species |
| 2021 | ~400 have registered! | ? | ? | It's up to us! |
Each year obliterates previous records of citizen science participation and iNaturalist documentations. Here's a little more data about how engaged amateur naturalists all over the globe become during this annual four-day event; the spikes in the graph of iNaturalist observations are pretty remarkable!
So how do you get involved? It's simple:
The National Aquarium coordinates the event for the Baltimore region. Their CNC webpage has logistical details and a pledge to sign up as a participant. That way any photos that you take on April 30, May 1, May 2, or May 3, then upload onto iNaturalist,  automatically get entered for T

e

a

m

B

a

l

t

i

m

o

r

e. There is no specific time commitment; you can upload one photo or hundreds.
If you're old-school, like me, and rarely venture anywhere without your tried-and-true field guides, perhaps you'd even like to 'train' a bit, just to get back into tip-top shape with those ID skills. If so, test yourself by trying the 10 little 'practice quizzes' (created prior to the 2020 CNC) below. Each asks you to see if you can identify the species shown on photographs taken here in the Maryland Piedmont during the 2019 CNC. Just click on the numbers below; they start easy and grow progressively more difficult. For each, you'll find the answers on the following 'quiz.' Feel free to use your field guides, as you get to some of the latter, more challenging ones! (Answer Key to #10)
1     2     3     4     5     6     7     8     9     10
If you have never used iNaturalist before, or would like a quick refresher, register for one of our introductory sessions at Irvine, on the mornings of Saturday, May 1st or Sunday, May 2nd, at 10:00 am, and we'll make sure you have all of the know-how to make great contributions to the growing database of the abundant nature to be found in the Baltimore region! Thereafter, you're free to roam the grounds at Irvine and explore! Remember, there have been 190 species of birds alone sighted at Irvine; just imagine how many plant species, insects, arachnids, and fungi there must be. Throw in those oh-so-cool amphibians, reptiles, and mammals, and you have nature photography opportunities galore!
We hope you'll join the effort on April 30 – May 3 and help baltimore shatter its previous records from last year. being nestled between the appalachian mountains and the chesapeake bay brings our region a tremendous diversity of critters and plants. get outside and experience this diversity; take family or friends; and definitely don't forget to take pictures . . . lots of 'em!
 –BR
If you'd like more information about the CNC in general, see the FAQ's on the international CNC website.