After-school Programming
Eco-Explorers
Eco-Explorers: After-School Nature Club
Weekly Nature Exploration and Science Club for Grades K-5
At Eco-Explorers, students will engage in meaningful outdoor environmental education after school! We strive to foster fun, safe, and immersive interactions with nature right at your child's school. During the program, students will enjoy time exploring the great outdoors, creating nature crafts, conducting science experiments, and getting to meet live animal ambassadors from Irvine Nature Center. Topics from past club sessions include exploring habitats, nature science experiments, pioneers in the field of nature, and animal caretaking. We hope to share with students the wonders of nature, teach some simple things they can do to conserve it, and nurture a lasting connection with the natural world around them.
Eco-Explorers After-School Nature Club is currently offered at:
Beth Tfiloh Elementary School
Cross Country Elementary Middle School
Glyndon Elementary School
Krieger Schechter Day School
Reisterstown Elementary School
Rogers Forge Elementary School
Roland Park Country School
Stoneleigh Elementary School
Timonium Elementary School
Watershed Public Charter School
Westowne Elementary School
NOW ENROLLING for Spring 2023!  Click to learn more and register your student for the SPRING SESSION at one of our existing nature clubs.
If you are interested in having Eco-Explorers After-School Nature Club at your student's school, please contact Emily Ludy at LudyE@ExploreNature.org or 443-738-9219.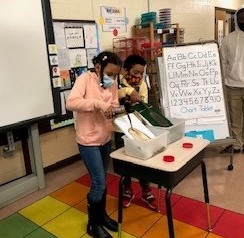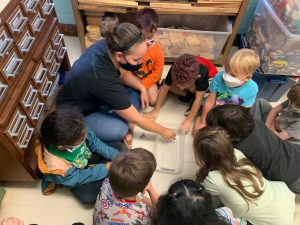 Sign Up for Updates
Get the latest from Irvine Nature Center
Learn More About Irvine's Mission